Facing Climate Change in Vanuatu
(French & English, 2017)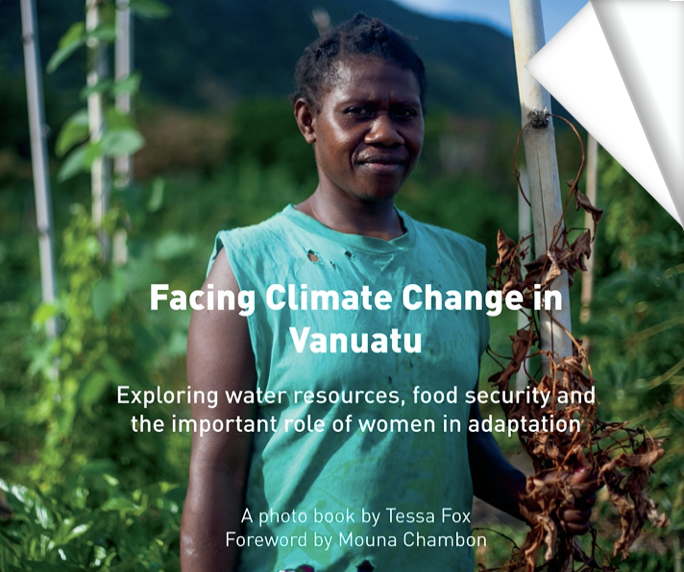 Facing Climate Change in Vanuatu is a photo book highlighting the affects of climate change in the South Pacific. The photos featured are taken while visiting three main islands of the Vanuatu archipelago; Nguna, Espiritu Santo and Tanna. Each island is faced with a different situation, whether it is water scarcity, food shortage, or an increase in natural disasters. These varying scenarios all impact negatively on the everyday life of the islanders. The women of Vanuatu are impacted the most due to their custom obligation of gathering food & water for the family as well as their denied role in determining adaptation strategies.
This photo book illustrates these issues through visual story telling and aims to increase awareness that climate change is real and now. It is hoped that through the publishing of this book people in more developed nations may see in a more tangible way the impact of mass consumption and disregard for the environment and atmosphere. Also, with increased awareness more NGOs also see the viability in helping affected regions.
The release of the photo book was accompanied by a solo exhibition at la Recylerie, Paris in June 2017.
Buy the book here and click here to preview.
Photo story also published on Huff Post.